British Science Week 2021!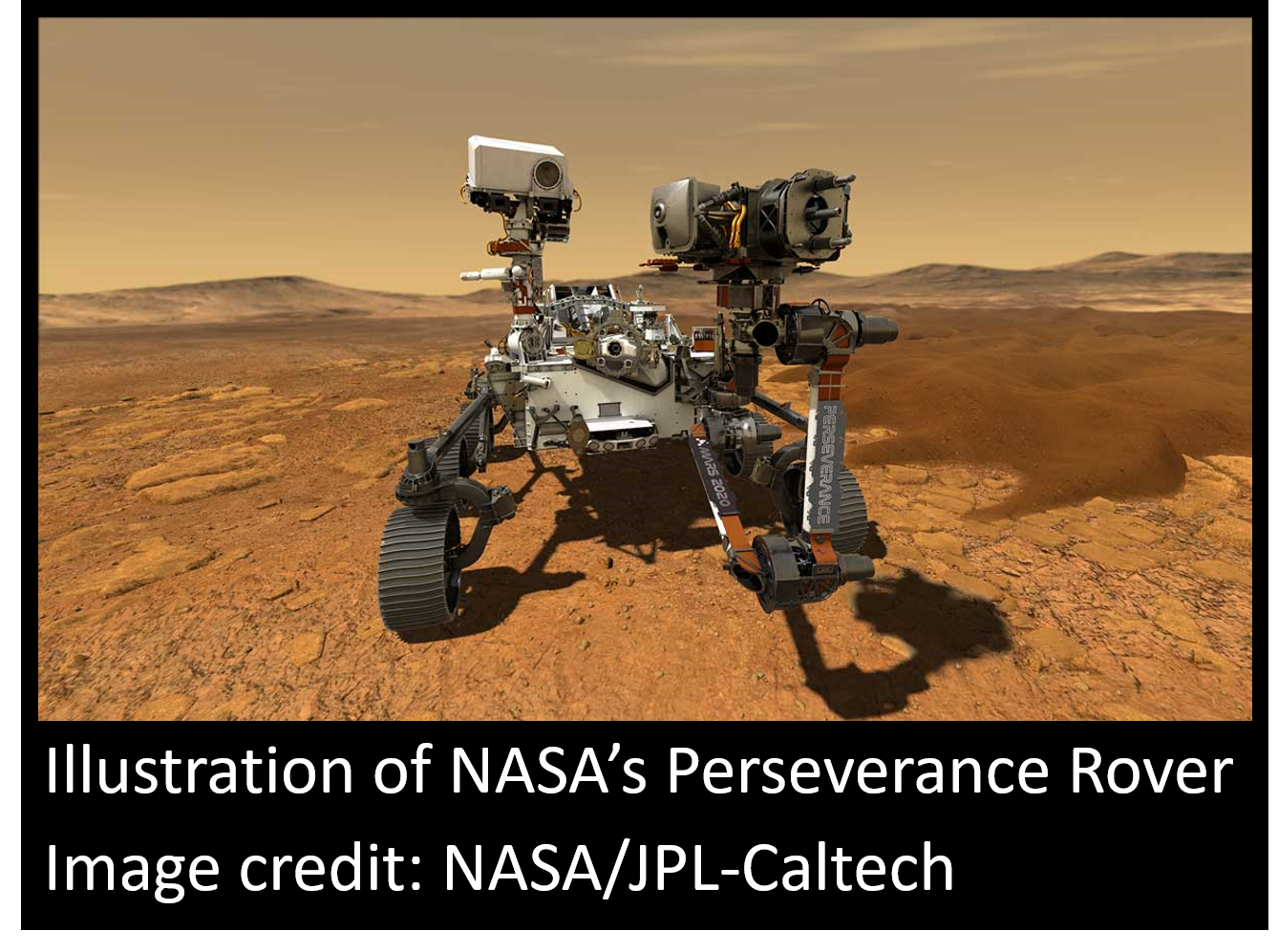 It's British Science Week 2021 and we're so excited about the theme of 'Innovating for the Future'.
What could be a better run-up to a week of celebrating innovation than the successful landing for the Perseverance rover on the surface of Mars?!
Innovation has driven the space industry since its very beginnings. Without constant innovation, humans would not have been able to go to the Moon, send probes out into space, build space stations, or land robots on other planets.
Join us in exploring some of this history by searching the NSO website and filling in the treasure hunt worksheet below. To answer the questions just find the right page on our website (tip: use the search box in the top right corner!). When you find the page with the answer make a note of the secret code letter which you'll find in the top left of each page - at the top of the side menu.
When you've answered all the questions these letters will spell out a secret word - see if you can rearrange them to find it!
Once you have your secret word share it with us on social media @SchoolsObs using the #ShowTheNSO - we'll select a winner on the 15th March - you could be the proud owner of a lovely canvas space print. To check some previous prints out look at our Image of the Month competition!
If you're new to the NSO - welcome! We hope that you enjoy your stay. If you do, why not check out some of our other activities, or register for free on the site to take your own images of space using the world's largest robotic telescope!