Moon Activities
Activity 1: Start a Moon Diary.
Every night this month, draw the shape of the Moon in your Moon Diary. You can print out our Moon Diary template or make your own chart to record what you see. This activity will take you the next 4 weeks to complete! 
If the weather is bad, you could draw a sad face in the box instead. If the moon is looking particularly great, why don't you try and capture a photo or paint a picture of the whole night sky? Share your diaries and pictures and #ShowTheNSO.
When your diary is complete, you should notice a pattern. How often does it repeat?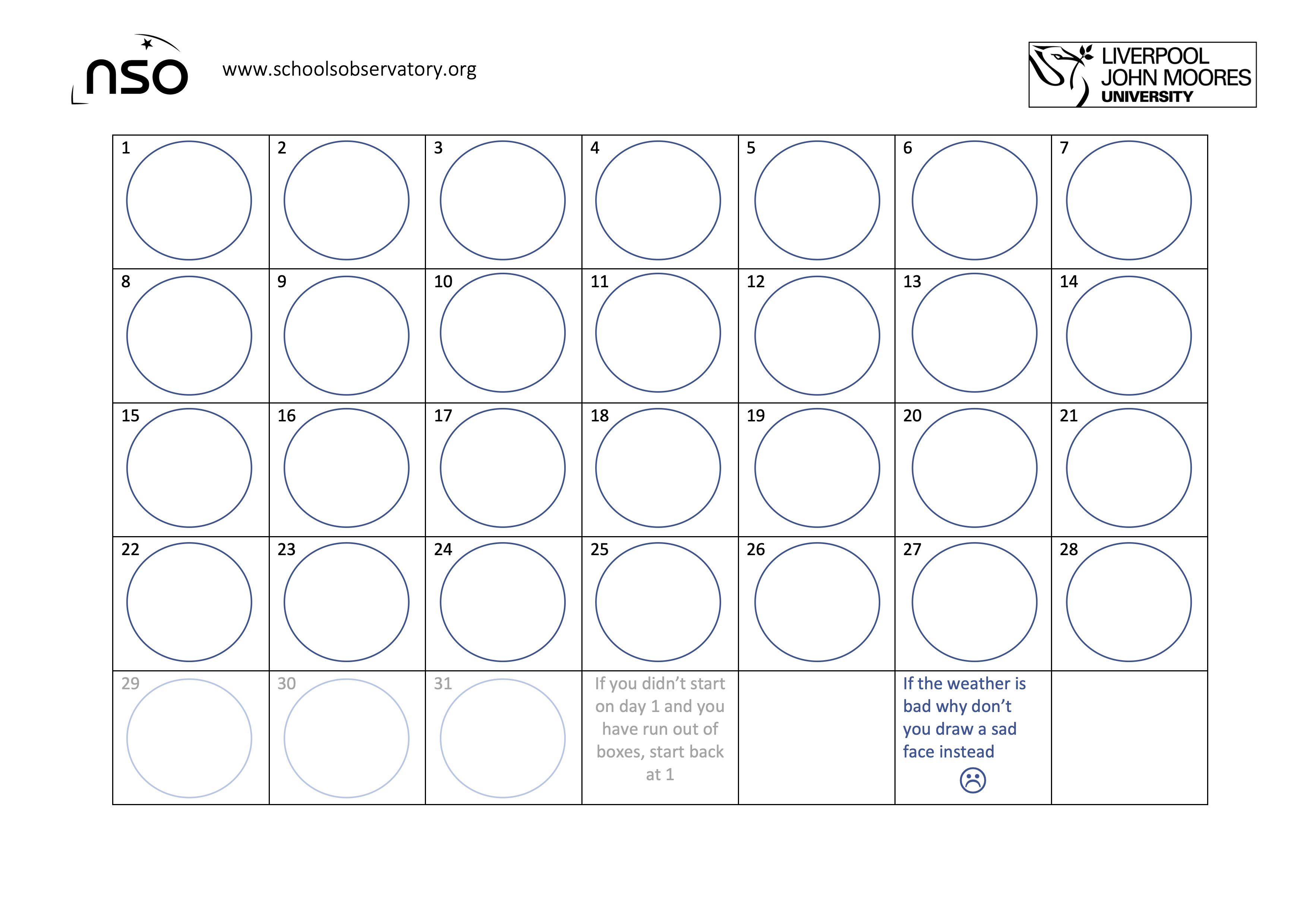 Activity 2: Moonsaic
Have fun completing the NSO Moonsaic. This image of the Moon was taken with the Liverpool Telescope and includes the location of the NASA Apollo Moon landing sites. There are 3 levels to try online below or you can print your own.
Moonsaic Easy (3x3)
Moonsaic Standard (5x5)
Moonsaic Expert (10x10, rotated)
Activity 3: Take a picture of the Moon with the Liverpool Telescope
GoObserving to make your own observation of the Moon using the Liverpool Telescope. You need to be registered as an NSO User to make observations of the Moon. It's free to register.