BBC Stargazing Live 2016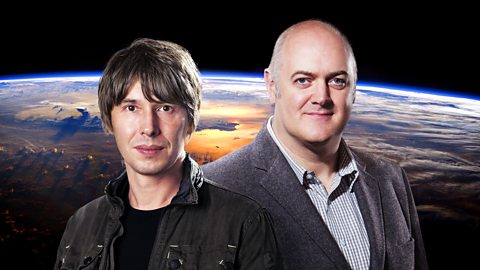 BBC Stargazing Live has returned to our screens for another interstellar outing! Starting last night (12/01) and running until Friday night (15/01), you can watch hosts Professor Brian Cox and comedian Dara O'Briain talk to the nation live from the Jodrell Bank Observatory in Cheshire about the latest goings on in space science and astronomy.
In this series, the viewers will get to delve deeper into the International Space Station. Following on from yesterday's look into how our own Tim Peake is settling into life on board, we will also get to learn about the engineering involved to keep the ISS operational and how the crew remains safe so far from Earth. Friday will lead us into the big finale for this year's series: watching live as Tim Peake makes his first ever EVA (extravehicular activity), or "spacewalk", to make some repairs.
Alongside this, we will see if comedian John Bishop has the "right stuff" as he undergoes his own astronaut training in Germany, we will be shown how to observe the night sky without ever leaving the back garden, we will be told how we can hunt for pulsars, and we will be given all of the latest news and images from the front line of astronomy.
This is not a series to be missed!
Series 6 of BBC Stargazing Live is currently being shown on BBC2 at 21:00 until the 15th January 2016