Tim Peake's New Year's message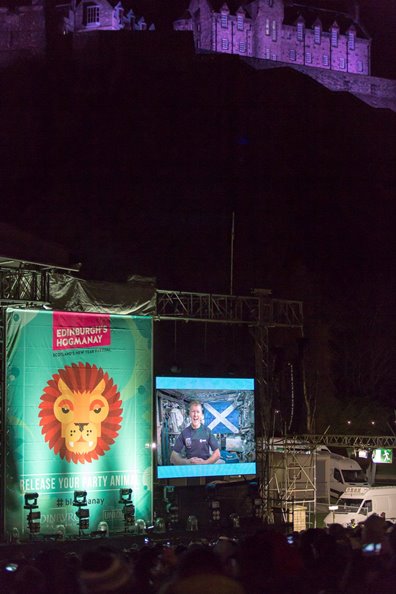 Despite being busy settling into his new life on board the International Space Station (ISS), Tim Peake made sure he didn't forget everyone back home over the holidays, and sent a special New Year's message directly from outer space! You can watch the video here on the BBC News website.
And if that wasn't enough, residents and visitors taking part in the Scottish "Hogmanay" in Edinburgh on New Year's Eve were treated to their own personalised message of goodwill from Tim, who says he has enjoyed the celebrations in Scotland many times before. You can watch that special video here on the ITV News website.
However, whilst the rest of us were spending New Year's Eve eating, dancing and watching fireworks, work didn't stop on board the ISS for the astronauts. Tim posted a picture of himself on Twitter posing with the station's Combustion Facility which allows them to carry out physical and biological experiments safely in a microgravity environment.