Welcome to the New NSO Website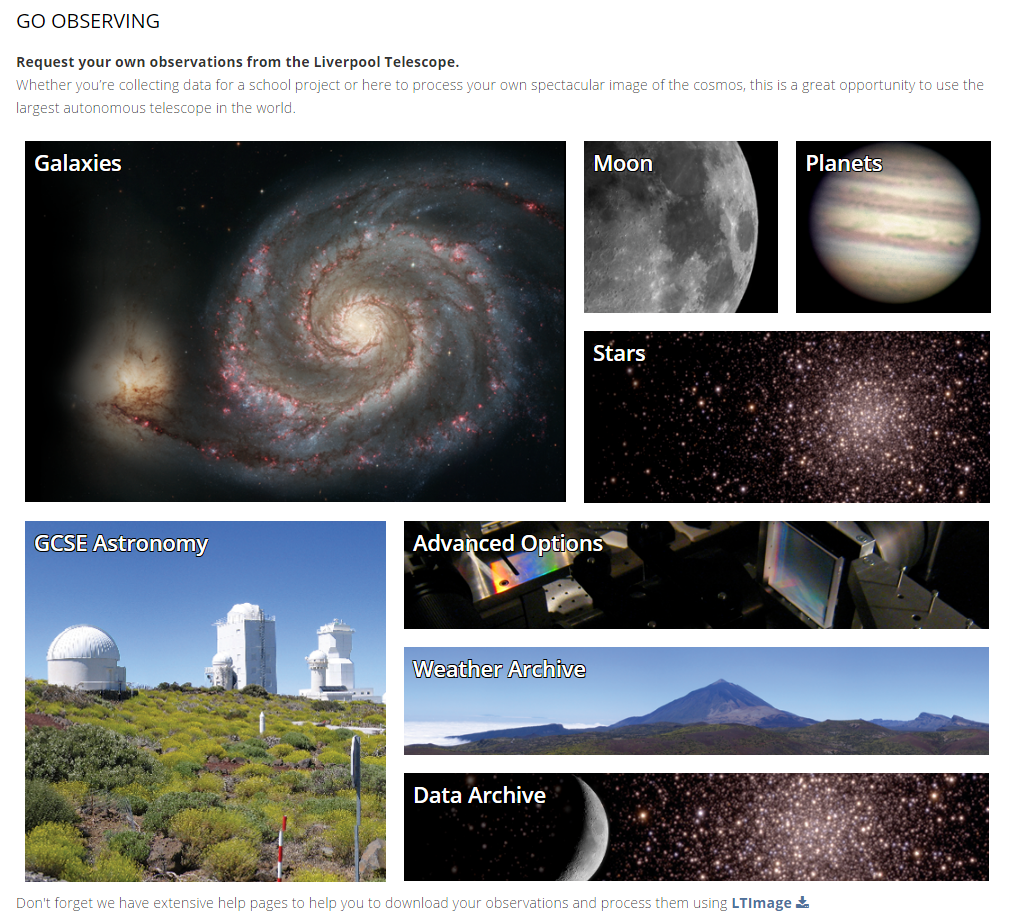 Welcome to the New National Schools' Observatory Website!
As you may notice, we have been working behind the scenes for a while now on a new website.
It's important to the NSO that we stay current and constantly strive to improve and this new site has been a large part of that journey over the last year.
The website is now responsive on your mobile devices as well as having a face lift of many sections, such as Go Observing, to make the interface with the telescope more user friendly. You may come across features which have previously been difficult to find, for example, taking a 3 colour image of a star or galaxy, or some of the investigations, like measuring the height of lunar mountains, or searching for Pluto!
Some of the other new features are listed below, but one of the biggest changes is that registration for the NSO is now open to everyone through our new 'user' account. You can see the features which a user, student and teacher can access in the registration section.
The ability to resubmit an observation with one click in the My Accounts section
The ability for teachers to delete old student accounts, create new students in bulk (e.g. for whole classes), and masquerade as active students
A suite of new interactive quizzes, and lesson plans attached to activities within the Discover section
Better visibility of our 'textbook', a wealth of knowledge about astronomy, and science, technology, engineering and maths more widely, these can be found under the Learn section
The introduction of moderated forums
A new image gallery and the ability to submit your observation for the Image of the Month, through the designated forum
A new YouTube channel hosting all of your videos
Improved search function
We hope you enjoy exploring the website and if you need to contact us at any point you can do so through the contact form.
Best wishes,
The NSO