NSO Friends win Shed of the Year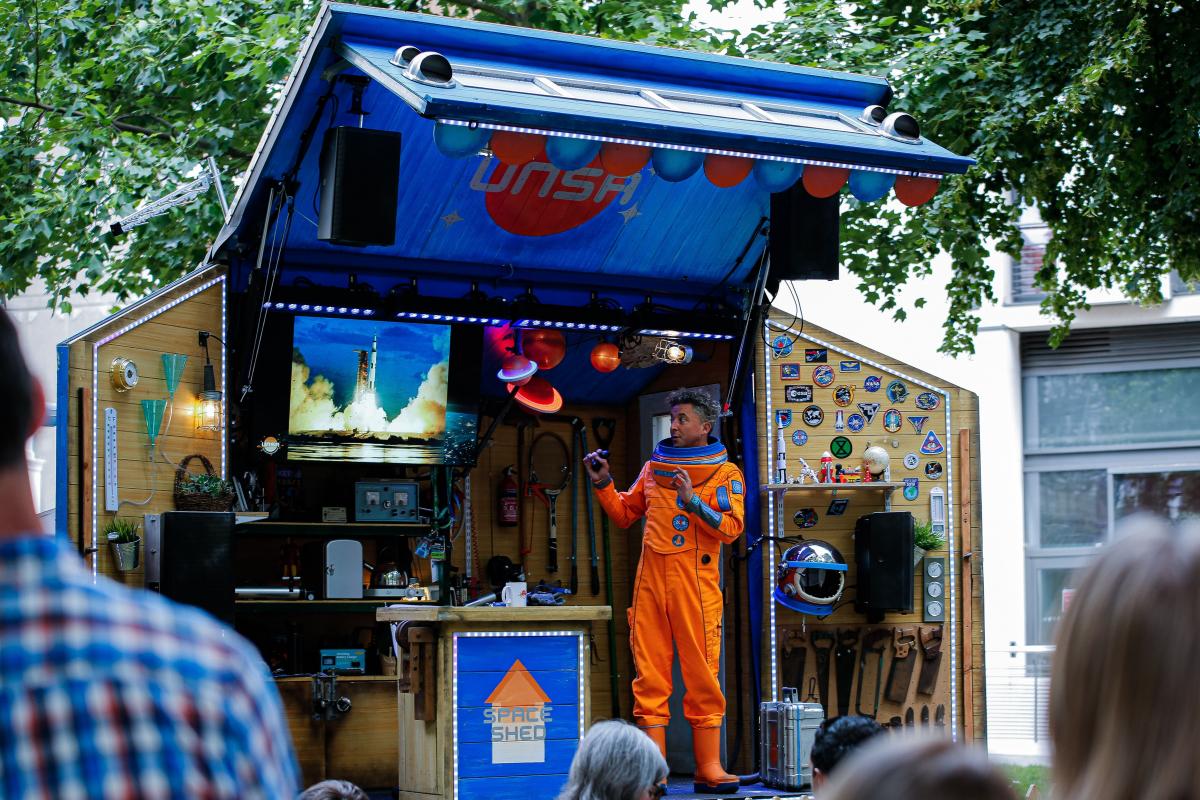 This is slightly unusual news, but we are delighted to announce long-time NSO friend the Unlimited Space Agency have won the prestigious (or at least unusual) 'Unique' Shed of the Year Award!
UNSA was started in 2010 by writer and theatre director Jon Spooner as a fun way to tell stories about science to children. Initially run out of his garden shed, eventually the shed itself went on tour, travelling around the country to festivals, with Jon telling his stories and interviewing scientists and engineers (including our own Andy).
We are delighted that the Space Shed has done so well, and look forward to seeing it back in action again - who knows when it may pop up near you?