Our theme this month: Numbers!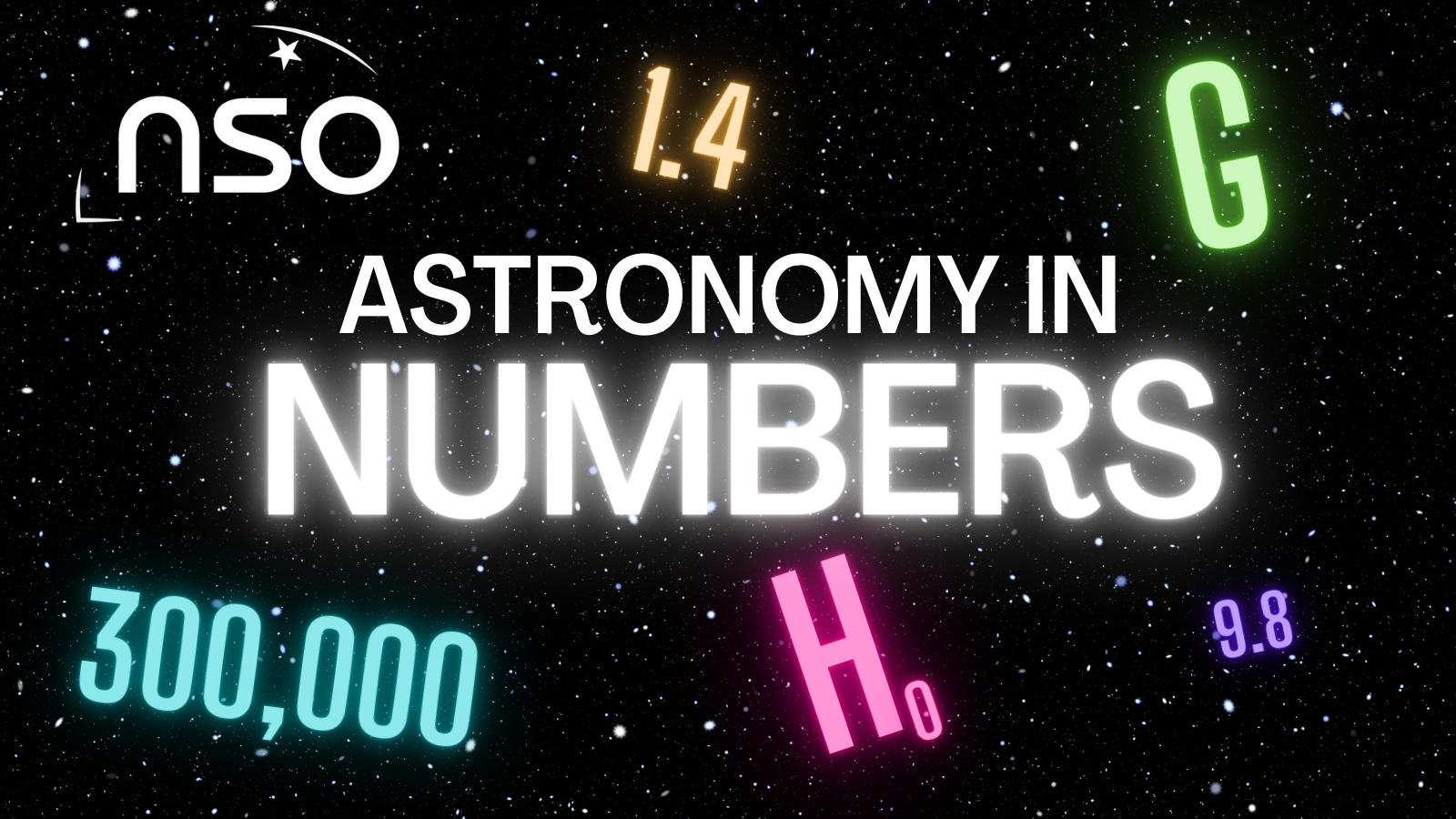 April is Maths and Statistics Awareness Month. All month we will be sharing our favourite astronomical numbers on our social media.⁠
Follow @SchoolsObs on Twitter, Facebook, or Instagram for facts, inspirational scientists, and activities!
Earth Day 2021
22nd April is Earth Day. Each year, Earth Day events aim to raise awareness about the importance of protecting our planet for future generations. 
Our Astrophysics Research Institute has an astro-ecology research group. They use methods and techniques developed for astrophysics, to help solve global challenges. This includes using drones, remote sensors, and thermal imaging cameras to help monitor endangered animals, combat climate change, and track pollutants.
The Nature section of our careers pages highlights just some of the researchers around the world who have combined their love of space with a passion for the planet we inhabit. It includes British-American astronaut Piers Sellers who was vocal about the impact of climate change on our environment. In 2013 we took students from the Bohunt School and Lawn Primary School to interview Piers at the Royal Astronomical Society in London. You can watch the interview on our YouTube channel.
Astrophysics Work Experience 2021 
There is still time for students to apply for our Work Experience programme. The online application form will close on Friday 30th April 2021.
Key information:
open to students in UK & Ireland aged between 16 to 18 years.
runs from Tuesday 13th to Friday 16th July 2021.
takes place online.
free to all.
consists of talks and workshops.
insights into the working lives of professional researchers.