Spectacular Pictures Created From NSO Observations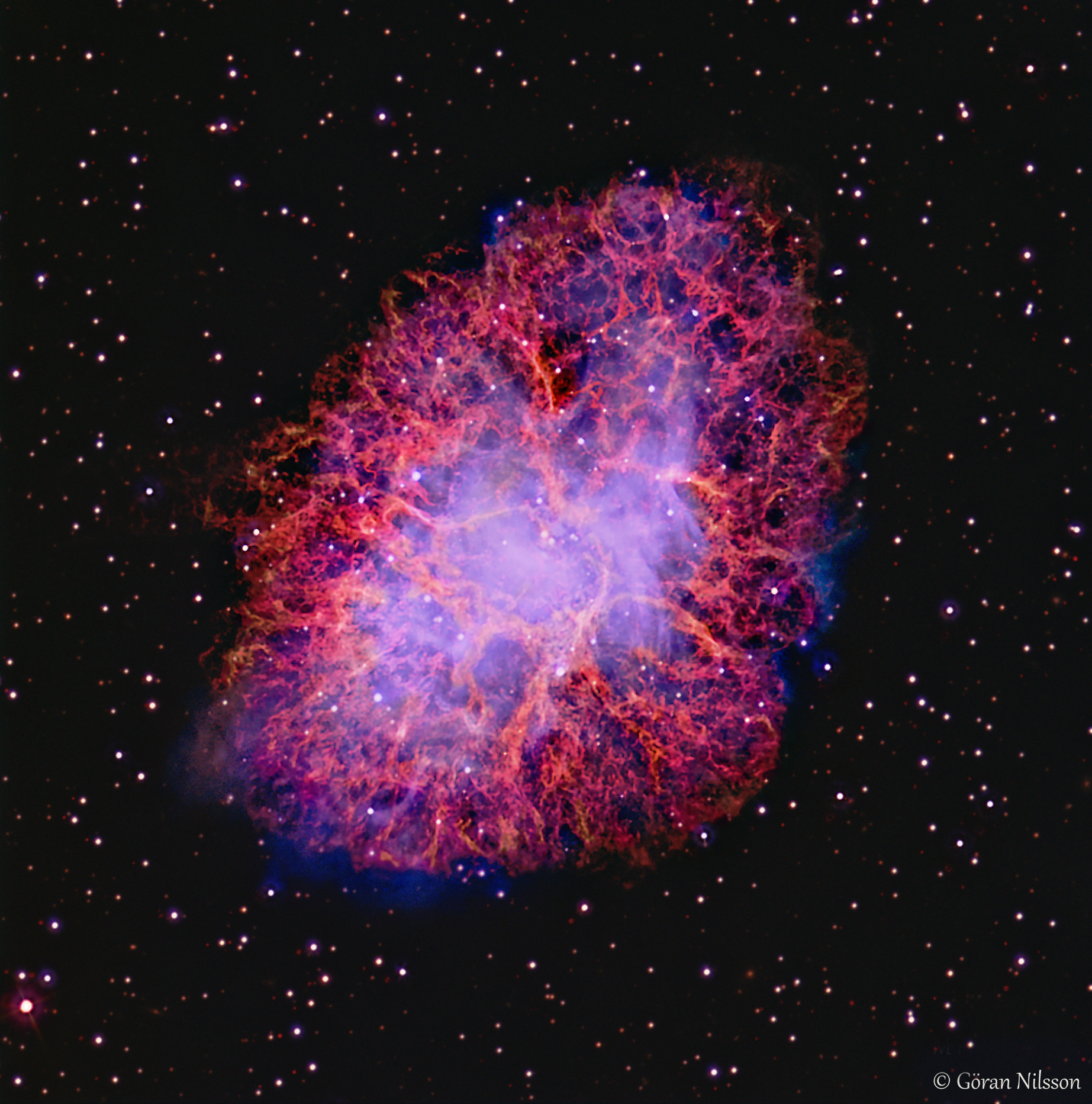 An album, containing over 70 spectacular pictures, has been created by two amateur astronomers using data from the Liverpool Telescope. Many of these amazing pictures have actually been created using the observations requested by children and students through the National Schools' Observatory, something we're very proud of!
The gallery contains a mixture of astronomical objects, including planetary nebulae, galaxies and star clusters. Follow this link to view the gallery in full.
The images were created by the Swedish astrophotographers, Göran Nilsson and Wim van Berlo. As Sweden is geographically located so far north, between May and August the sun barely manages to set below the horizon, meaning it remains too light for astronomy throughout the 4 month period. They therefore decided to use this time showcasing their talents with observational data contained within our Data Archive and skillful use of software such as Adobe Photoshop.
The our Data Archive contains thousands of free-to-access observations, so if you'd like to have a go at creating some spectacular images of your own, we'd love to see them.