Requesting Images from the Liverpool Telescope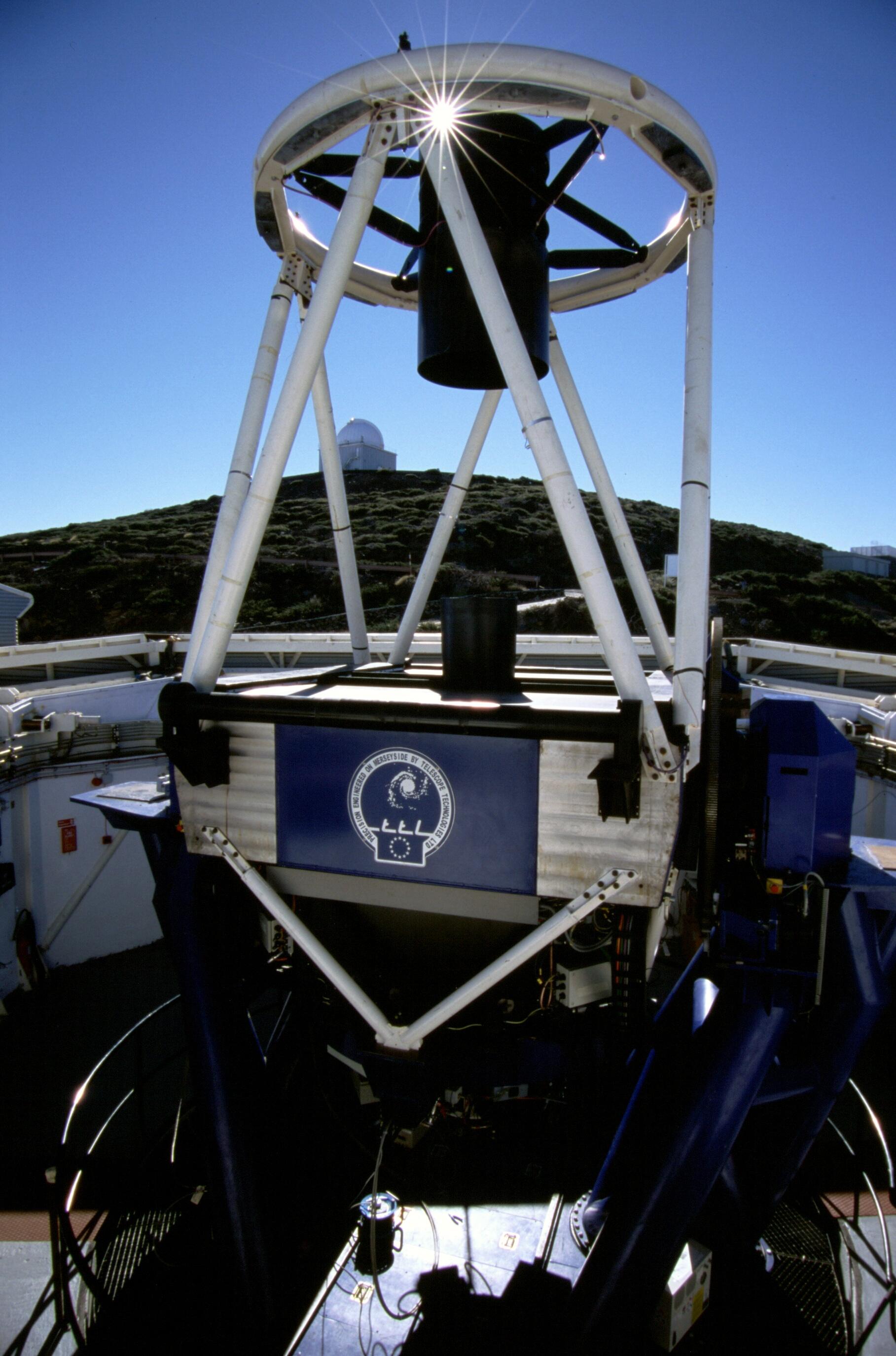 The Liverpool Telescope (LT) is a professional, robotically controlled telescope for astronomical research and education.
The moving structure of the LT is 8.5 metres tall, 6.5 metres wide and weighs around 24 metric tonnes. This is built around a 2 metre diameter mirror designed to collect and direct light towards a set of instruments. The telescope is protected from the elements by a shelter, or telescope dome, that works like a clam shell.
Unlike most telescopes, the LT is capable of observing without any human intervention. After sunset, the telescope systems look at the weather conditions, and if suitable, the telescope will open up and start working its way efficiently through the list of observations sent to it during the daytime.
The telescope is available for use by schools through a specially designed web interface that ensures you can't do any damage to the telescope but still allows you the right amount of options to get your own images whether you are trying to complete an activity from our website or observing astronomical objects for your GCSE Astronomy controlled assessment.
Using the Liverpool Telescope (Go Observing)
Using NSO and the Liverpool Telescope for the first time can sound very daunting, however a lot of effort has gone on behind the scenes to create an intelligent user interface that we call Go Observing.
Go Observing guides you through the task of requesting an observation, and can even help you decide what to observe if you are coming to it without any ideas. You should have a go at requesting an observation yourself before using Go Observing in the classroom. It's extremely easy to do and you can't do any damage to the telescope or its instruments. The interface is very intuitive and has proved popular for many years.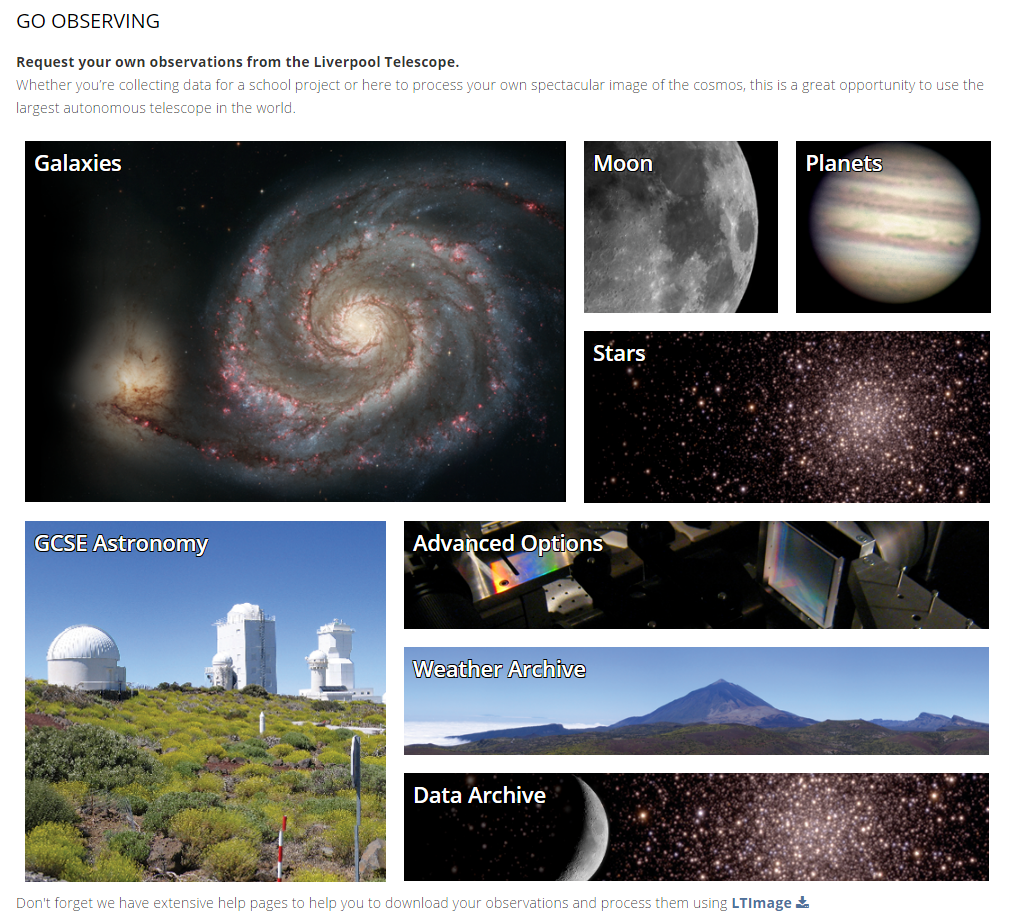 Activity
Ensure you are logged in to your NSO account
Click on Go Observing link in the top menu bar
Request an observation from the telescope.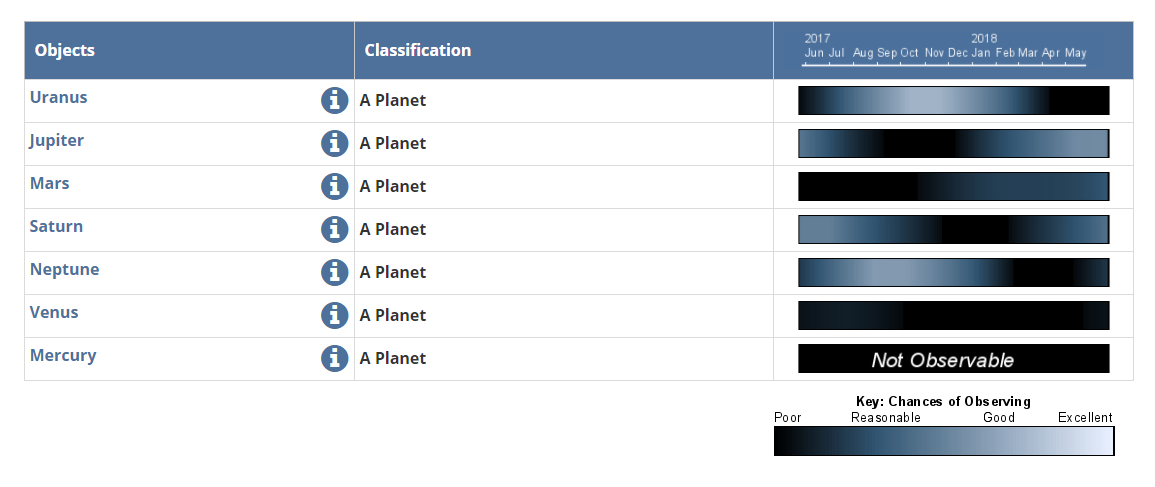 You can choose any kind of astronomical object you like for the purpose of this training by following the choices on the Go Observing homepage, but if you want to get your image soon try to choose something that shows a good chance of being observed over the next week or two. To gauge how likely your object is of being observed we have a visibility bar at the right of the objects. For example, if you would like to observe a planet you will see a list of the planets with a bar next to each showing when they are observable. The lighter the colour, the better the chances of the object being observed. This will change throughout the year depending upon where the object is in the sky, and also things like what phase the moon is in - when the moon is bright, it is very hard to observe faint objects like galaxies. 
Once you have done this, please move on to the next section.
Scheduling Observations for the Future
There are many reasons why you might want to schedule an observation for a future date. Some of them are below:
the object is not visible now
you need a series of observations at different times
you are planning a GCSE Astronomy coursework now, and want to set up some observations now rather than come back to them at a different time
The Go Observing interface provides a very easy way for you to find out when an object is visible, and to then change the date the telescope will start to try and get observations from. Below you can see a screenshot showing the availability of a selection of galaxies for a month.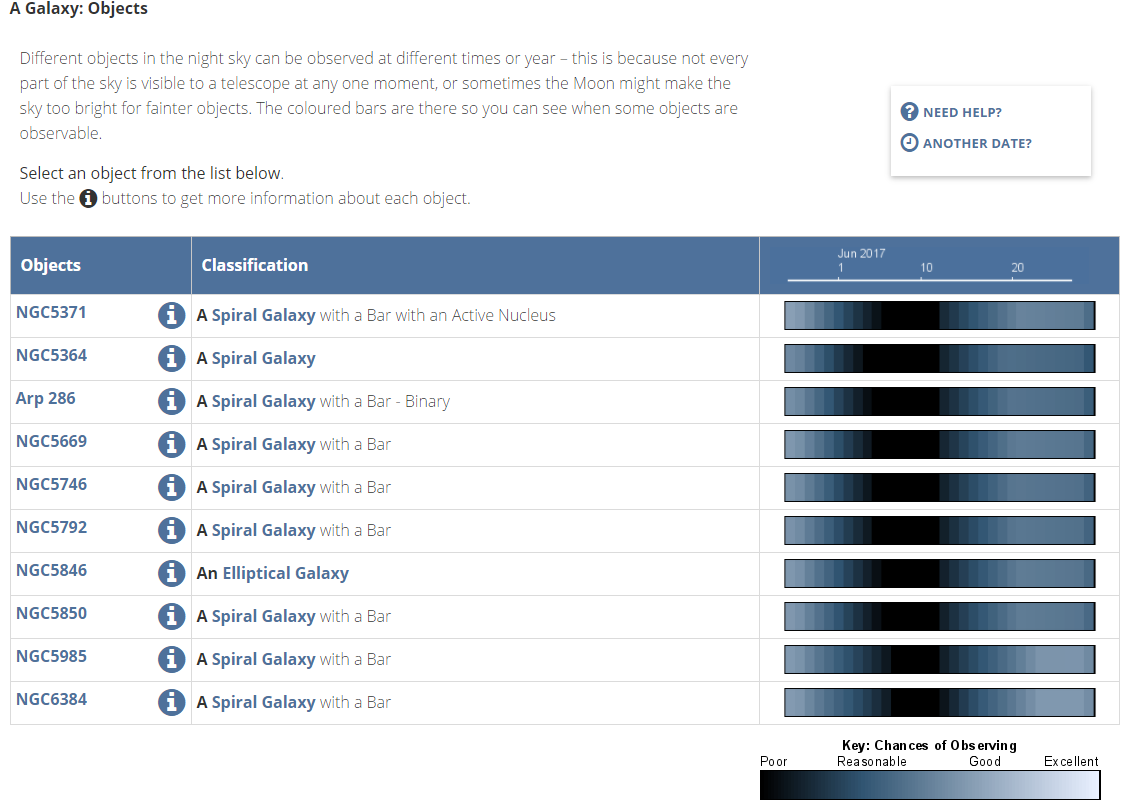 By clicking on the link that says "Another Date?", we come to a screen where you are able to change the date from which you'd ike to start trying to observe and how long you'd like to try for. When we click on Continue, we will be taken back to the previous screen, but this time the chance of observing bars will show the dates for the dates you've requested.
We can now select one of the galaxies, and the telescope will try to complete the observation starting on the desired date, and if it cannot be done immediately will keep trying for the amount of time you've specified.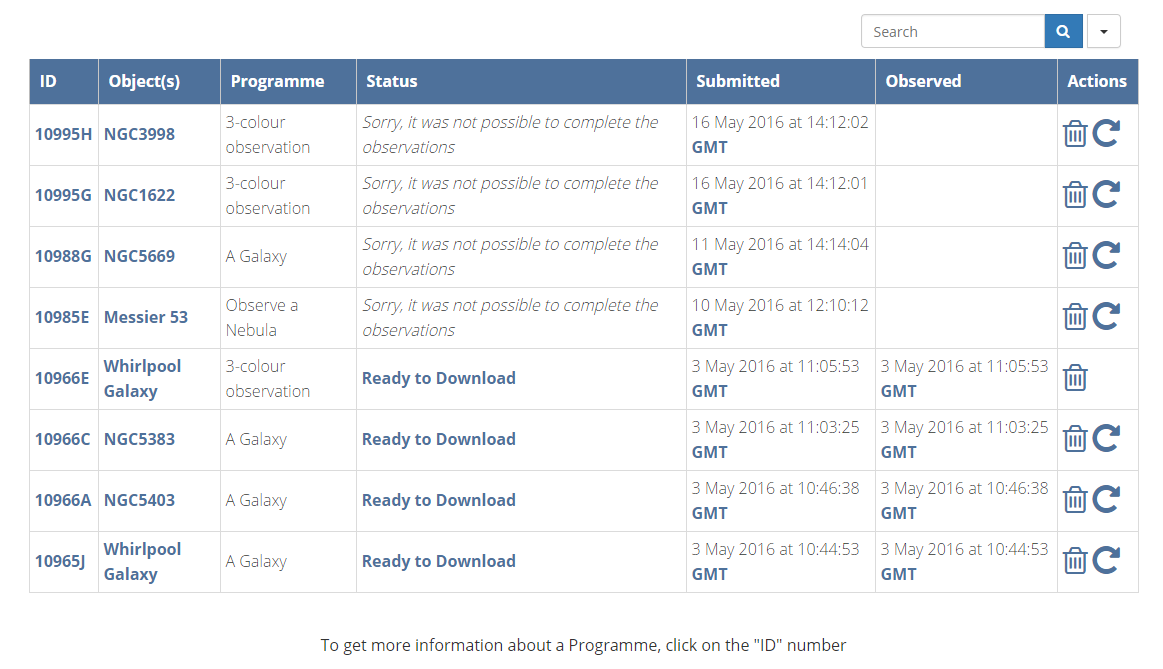 Downloading Your Observations
You can check on the status of your observations at any time by logging in to your NSO account and clicking on My Observations.
The Status column shows whether your observations are ready to download or not. Possible status messages include:
Submitted
Sent to telescope
Ready to Download
One or more observations taken
Sorry, it was not possible to complete the observations
There is also the ability on this page to delete old observations, or to resubmit an observation, which might be very useful for those which have failed.
If you observations are Ready to Download click on the text (it's a link) and you will be taken to a page where you can download the files you need.
There are a number of links on the download page for each observation that can give you a lot of additional information, for example, what the weather and observing conditions were like at the time your image was taken. Feel free to explore these links.
For now, we will focus on downloading the observation data file.
The Download Image Data File link will allow you to download the file in a format called FITS. This is a data file that can be used with our LTImage software, or by any astronomical imaging and analysis program.
Viewing Images from the Liverpool Telescope
Once you have downloaded your images files, you will need to be able to view them. Viewing, processing and analysing your images is covered in other sections of this website.