3-Colour Imaging
Once you've gone through explore the sections on deciding what to observe, requesting observations and how to view your images you may want to explore more advanced imaging.
This activity brings together knowledge from the following science areas:
How we see colour
How cameras process colour
How colour images can be made from single filtered images
The activity can also lead in to discussions about the following questions:
What is colour?
Is there any meaning to the colour in astronomical images?
What is 3-Colour Imaging?
In our human experience we see colour because our eyes have photoreceptors that are sensitive to the colours red, green and blue. Our brain interprets these signals from our eyes to produce a colour image.
Using this concept we have developed consumer cameras that can also produce colour images by sensing the red, green and blue components of light during the process of taking a photograph.
In this activity we explore how the Liverpool Telescope camera can be used to produce images using 3 separate monochrome exposures through appropriate filters. The activity should lead to thinking and questions about whether what we see with our eyes is a "true" representation of any object we look at, and whether less traditional filters can be used to produce "false colour" images that have scientific meaning.
3-Colour Imaging Activity
You will need to first go to the 3-Colour imaging activity where you can download the resources required. You will also have access to some sample images so that you can try out making colour images before making you own observations.
When you have completed the activities there, come back here as the next section will direct you to the place in Go Observing where you can access the interface that lets you obtain images in more than one filter at a time using the Liverpool Telescope.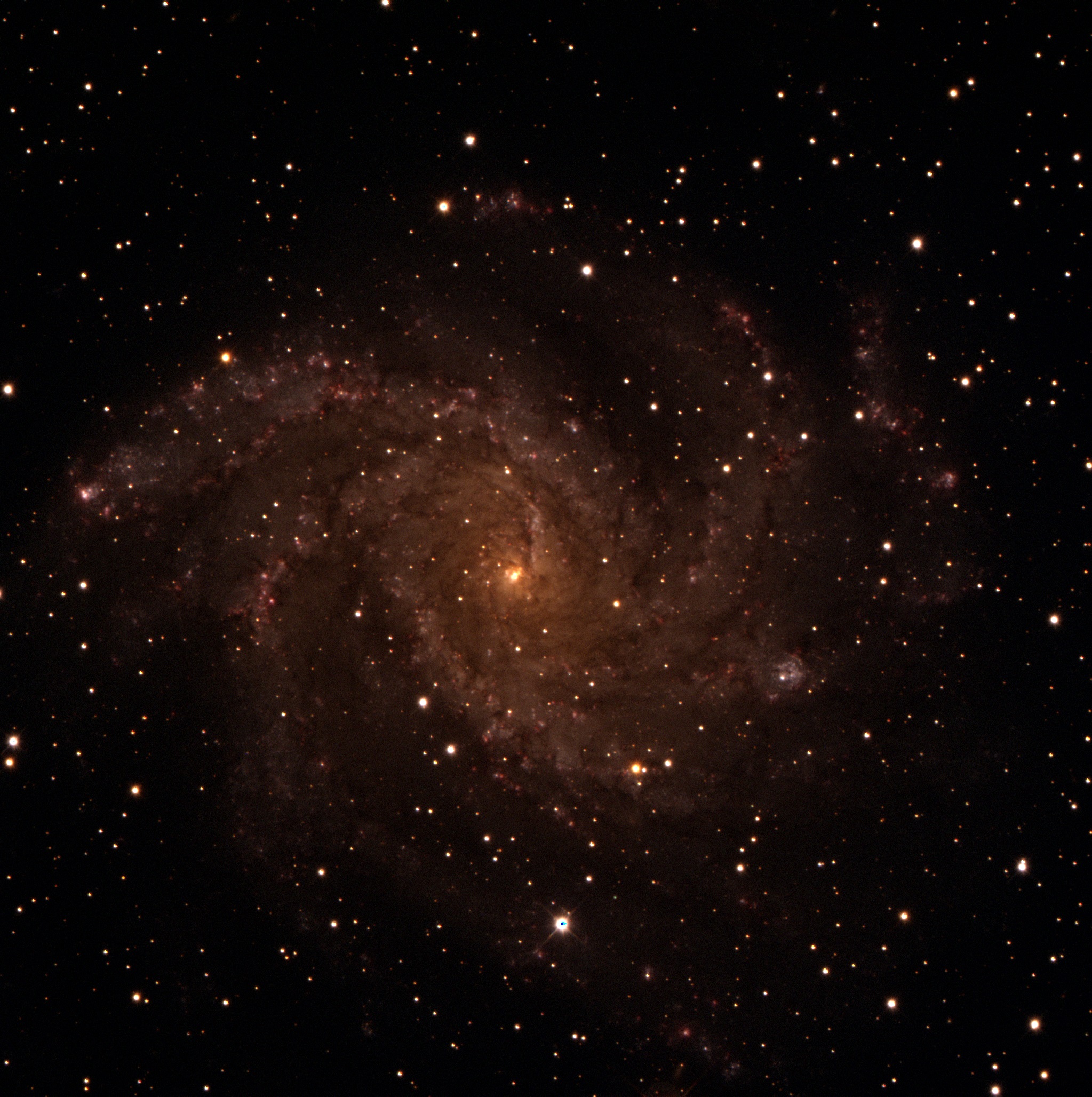 Getting your own images for 3-Colour Imaging from the Liverpool Telescope
Now that you know how to make 3-Colour Images, you can get some images of your own from the Liverpool Telescope.
There are two ways to get a set of 3 images suitable for 3-Colour Imaging.
Choose: "Galaxies" or "Stars" > 3-colour option
Choose: GCSE Astronomy > 3-colour Observation of a Nebula or Galaxy
Option 1 is the easiest way to get the images you need in the filters, red, green and blue. You will be guided through choosing a suitable object and the appropriate settings will be made for you.
Option 2 is part of our GCSE Astronomy course projects and allows for considerable control over the object that is chooses for imaging and also the setting the camera will use. This is not recommended for new users unless you are familiar with the settings used to take good quality astronomical images.