Our theme this month: Exploring
Inspired by NASA's Perseverance Mars Rover landing on the 18th February, this month our theme is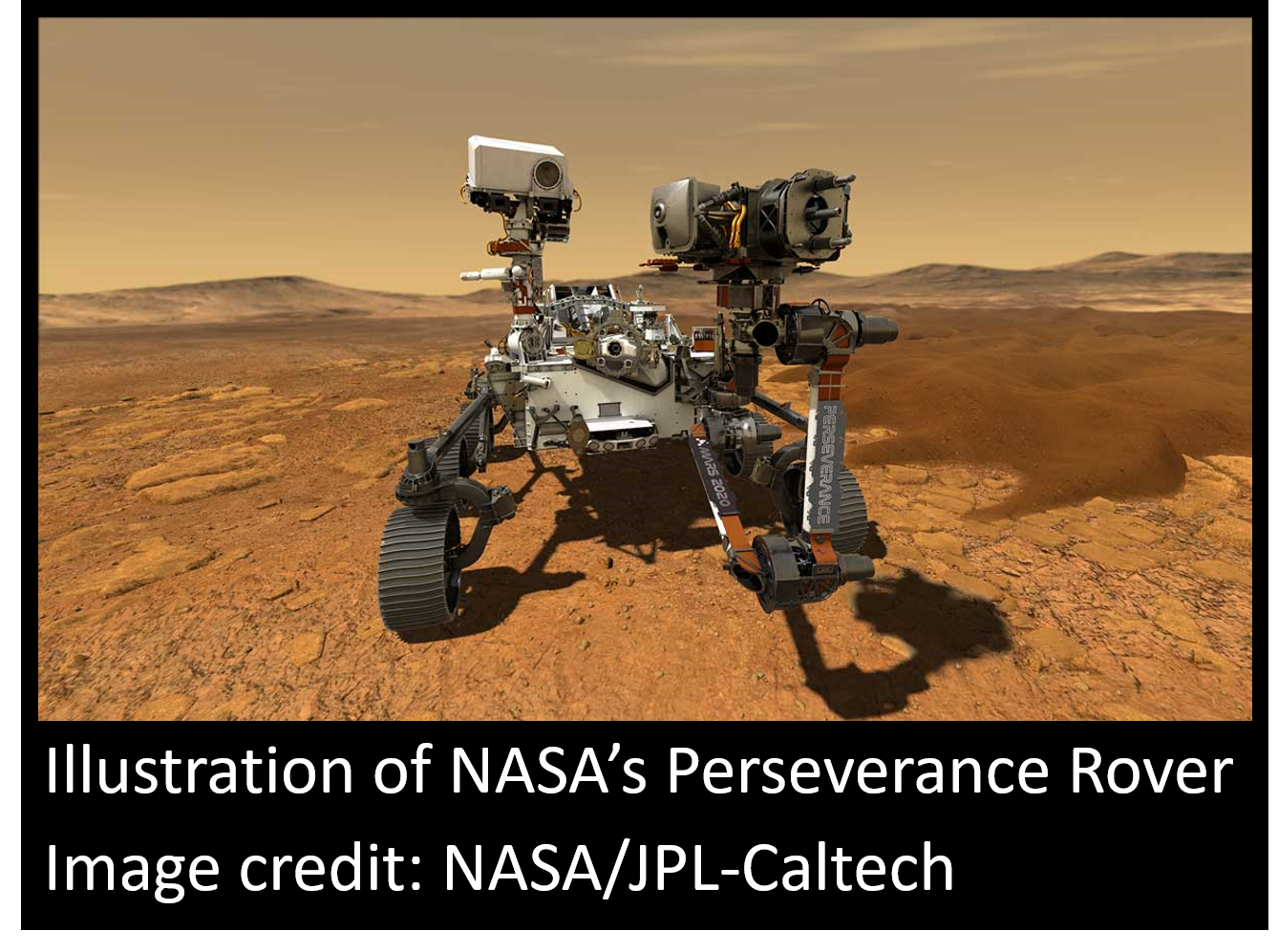 exploring! 
The 11th February is the United Nations' International Day of Women and Girls in Science. Join us in celebrating our Career Hero, Ursula Marvin. Ursula was part of three research trips to explore the Antarctic. On two of the trips, she hunted for meteorites. On the third trip, she looked for evidence of the impact that led to the extinction of dinosaurs.
Exploring Activities
Join us in doing some space exploration! This month we're highlighting a couple of the most adventurous activities on the NSO:
Explore our Solar System by Hunting for Asteroids! This workshop lets you use real astronomical data to find an asteroid while developing your computer literacy and scientific observation skills.
Explore what's outside our Solar System in our Exoplanet Project. This activity makes use of The Extrasolar Planets Encyclopaedia - plot data to understand more about the properties of exoplanets.
NSO Work Experience Week 2021
Each summer our Astrophysics Research Institute welcomes UK and Ireland-based students, aged between 16 to 18, for a work experience programme. It consists of talks and workshops, and gives the students an idea of how professional research is done at a university.
We will be running our annual work experience week from Tuesday 13th to Friday 16th July 2021.
This year, the week will be completely online.
There is no charge for this work experience week.
The online application form is now open and will close on Friday 30th April 2021 (applications received after this date will not be considered). 
Read the experiences of some of our previous students, Emma and Louis.
Come and work for the NSO!
We are currently advertising for a Project Manager to join the team in a job share role (0.6 FTE initially) - you can find more information and apply on the Vacancies at LJMU webpage - please share with anyone you think might be interested! Applications close on 14th March.
Share with the NSO
How far how humans travelled in space? Will people visit Mars? Will anyone ever explore outside our Solar System? We have the answers to questions about exploring space. Got a question? Why not share it with us on social media (@SchoolsObs) and we'll try and answer it! Using the NSO activities - tell us what you're up to using the #ShowTheNSO. Or have you taken the most amazing image using the telescope? Remember to enter it into our Image of the Month competition, using the #NSO_comp to be in with a chance fo winning your image printed onto a canvas!