The Schools' Observatory is Hiring!
Our wonderful Development and Marketing Officer, Jenny, has moved on from our team to a more senior role (congratulations Jenny!).

While we will miss her incredibly, it means we are in the exciting position to invite a new and awesome member to our small and dedicated team.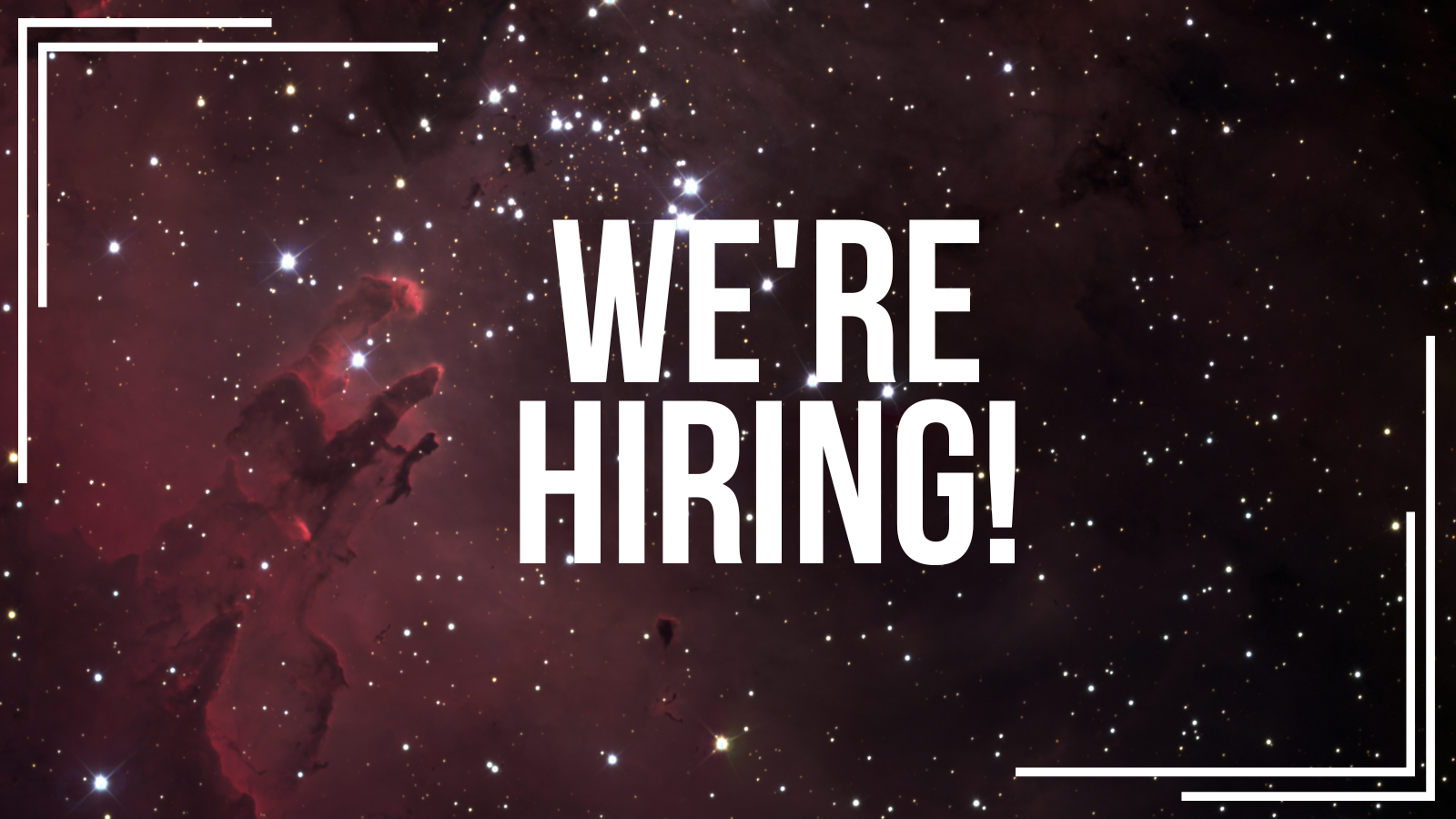 Here are the headlines, with the full job description and application process available on the Liverpool John Moores University website: The Schools' Observatory Development and Marketing Officer.
This is a permanent and full-time role (5 days a week, 35 hours per week)

The salary range is £30,488 - £36,023 per annum

This is a hybrid-working role with 3 of the 5 days based in our office in Liverpool
Role Overview:  
As the go-to person, you will lead our teacher training program, expand our network, and develop educational materials for educators and learners of all ages. Our mission is to attract, inspire, and engage learners in the realms of science and technology through the lens of astronomy. 

Why The Schools' Observatory? 
We're not your typical educational hub; we're the gateway to the cosmos! With the Liverpool Telescope providing our very own window to the Universe, we are guided by our commitment to enable "Access to the Universe for All."

Key Responsibilities: 
Lead and support the teacher training program and network

Develop educational materials in collaboration with our team and astrophysics researchers

Contribute to our growth through effective marketing and fundraising initiatives

Engage in departmental outreach and public engagement activities

Liaise with local schools to support our objectives
Qualifications and Personal Specification (summary): 
Demonstrated interest in STEM education initiatives

Degree-level education or equivalent

Keen interest in astronomy

Experience in school-level education, either in the classroom or informal settings

Excellent computer literacy and communication skills
Benefits and Commitment to Equality: 
Our team, the Astrophysics Research Institute, and LJMU are committed to promoting equality and diversity. We encourage applications from all individuals, especially those under-represented in teaching, STEM, and astrophysics. In return, we offer a comprehensive benefits package, including generous annual leave, a pension scheme, induction and development support, and family-friendly policies.
If you believe your skills and experience fit this exciting opportunity, and you share our commitment to education and equality, we look forward to hearing from you!

From Allie, Andy, Chris, Emma, Stacey & Vicki