Our theme this month: Star Gazing!
It's Stargazing Season!
It's November and the nights are drawing in, which is great for astronomers! We are celebrating National Astronomy Week (taking place from 14th - 22nd November). You can use our Night Sky tools to help to plan your stargazing.
National Astronomy Week (14 - 22 Nov)
We call it 'Stargazing', but astronomers look at all sorts of objects in space, not just stars. If you looked up at the night sky in October, you won't have been able to miss the planet Mars. During National Astronomy Week, Mars will be visible even earlier in the evening. The gas giant planets Jupiter and Saturn will also be shining. Happy planet-gazing!
The organisers of National Astronomy Week are hosting a programme of exciting virtual events. And each evening, weather permitting, observatories around the country will be live streaming views of Mars and other astronomical objects. 
Aspiring Stargazers
Future astronomers and astrophysicists should check out our Stargazing and Getting More Involved pages in the NSO Careers area. The NSO's very own Dr. Stacey Habergham-Mawson has written an article for Futurum Careers all about astrophysics.  
Things to do
Why not learn more about planets? We have activities investigating the Speed of Planets and using Kepler's Laws of planetary motion - why not use the orbits of exoplanets in the TRAPPIST-1 system to work out the mass of the host star?
Challenge yourself to become an astronomer for the month. Why not complete our Moon Diary and have a go at Counting Stars.
Why not use our learn section to create a planet fact-file?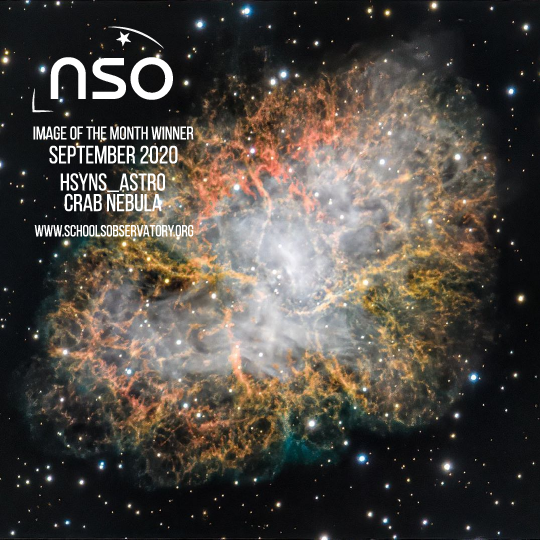 #ShowTheNSO - National Astronomy Week
Please share your science with us on social media @SchoolsObs. And why not request an image of Mars, Jupiter, or Saturn using the Liverpool Telescope. Go Observing!
Have you entered our Image of the Month Competition?