Alice Bunn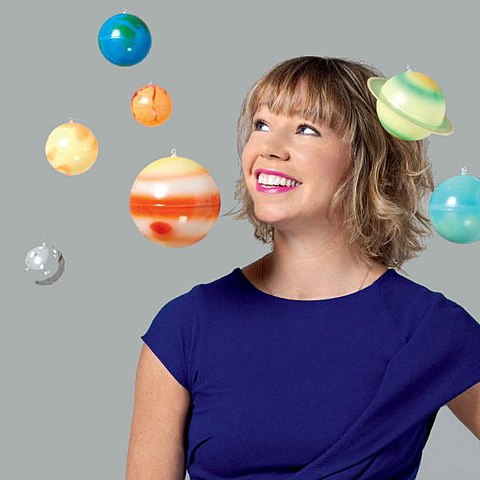 Occupation: International Director at UK Space Agency
Research Areas: Materials Science, Satellites
"That's the exciting thing about these scientific missions – you don't know what you're going to find."
Source: Euro News
Early Life
Alice grew up in Shrewsbury, UK. She specialised her studies in maths, physics, and chemistry at school. Alice took a gap year after school. She travelled and worked as an au pair in Italy. Alice then studied Metallurgy (the science and technology of metals) at the University of Leeds. She spent one year of her degree studying in Finland. Alice got a PhD from the University of Cambridge in 1998. A company sponsored her PhD, so it was quite hands-on. Alice spent lot of time wearing big heatproof suits and steel-capped boots in a metal works, pouring molten metal around. After university, Alice helped create exhibitions for the Science Museum, London.
Career Highlights
Alice has worked for several UK government organisations, including the National Environmental Research Council and the Department for Environment, Food and Rural Affairs. She has worked for the UK Space Agency since 2011.
Her first role at the UK Space Agency was Assistant Director of Earth Observation. Alice led an international agreement to force countries to share satellite images after a disaster. Alice helped to get as many benefits from satellite technology as possible, including saving lives.
In 2014, Alice was promoted to Director of Policy. She managed five teams and led a project to encourage Europe to use space technology to protect the environment. Her teams worked with other countries to ensure spacecraft were safe, promote the space agency and set budgets.
As International Director, Alice is responsible for creating partnerships with other countries. She also looks after the security of the UK space sector and ensures that it benefits society.
Legacy
Alice is the first female vice-chair of the Council of the European Space Agency. In 2014 she won Marie Claire's Women At The Top Award. Alice has campaigned for children to get more involved with space missions. Her campaigns have ranged from creating classroom activities to speaking at the World Economic Forum. 
Other Interests
Alice enjoys spending time with her children, wild swimming and reading biographies.