Explaining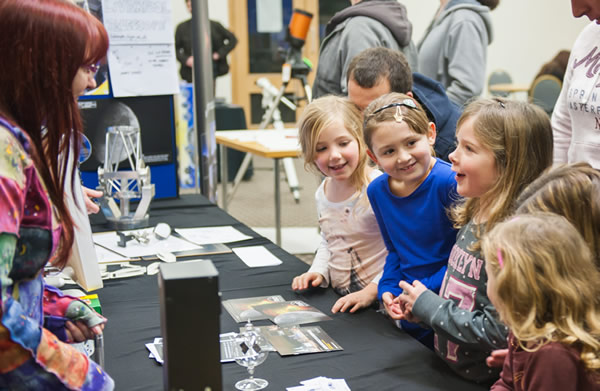 All astronomers must explain their research to others. This can be through writing scientific papers, presenting at conferences, giving public talks, teaching students, working with businesses, talking to governments. All sorts of ways.
Explaining complicated information is an important skill for an astronomer or astrophysicist and doing science can help you be a better communicator. Scientists often need to inspire or persuade other people to get more involved with science. Many scientists are also excellent performers, and appear on, or have created their own, TV shows, radio programmes, video channels or podcasts.
If you are passionate about explaining science and sharing knowledge, then these jobs might interest you: Teacher, Museum Educator, STEM club Educator, Science Communicator, Medical or Technical Writer, Science Journalist, TV Presenter, Author. Some scientists combine being a researcher and a communicator. Others switch to full-time science communication or teaching.
You can do a postgraduate qualification in science communication, but it is not necessary. Volunteering with STEM clubs, writing blogs, making web videos or podcasts are all good ways to get experience and make connections. Training programmes and funding are available to researchers who want to get more media experience. For example, the BBC Academy and the British Science Association Media Fellowships.
You need a qualification to be a teacher. There are several routes available depending on what qualifications you already have and what you want to teach. You can explore your options at Get Into Teaching.
Learn about some space scientists who are also excellent explainers in the profiles on this page.