Anthony Aveni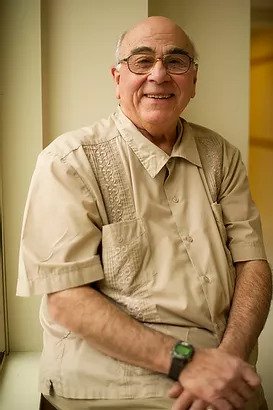 Occupation: Astronomer, Anthropologist and Author
Year born: 1938
Research Areas: Archaeoastronomy, Ancient Astronomy in the Americas, Mayans
"It took me a while to realize that learning is a process. It isn't about the product… It's about the process of learning. I began to feel that I was at an advantage when I didn't know that much about the discipline, because I wasn't encumbered with all the jargon that comes with it."
Source: Colgate Scene, May 2017
Early Life
Anthony grew up in West Haven, Connecticut in the USA and attended a poor inner-city school. He went to Boston University where he just passed his degree in physics. Anthony went on to study for a PhD at the University of Arizona, working on the new telescope at Kitt Peak. During this time, Anthony and his wife were struggling to get by, and so he started to look for jobs which earned more money. He managed to get a position at Colgate University and moved across the country to New York State. He completed his PhD while he was there.
Career Highlights
Anthony is one of the first people to work in the area of archaeoastronomy. His research looks at ancient astronomy in North and South America. He worked at Colgate University for over 50 years until his retirement in 2016. Anthony still holds an Emeritus Professorship at the university. He has written or edited 35 books and hundreds of research papers, including children's books on Native Americans. He worked in University departments of physics and astronomy, and of sociology and anthropology. Anthony has made many appearances on television. He has also written for astronomy shows including some for the Discovery Channel. Anthony carried out many trips around the world as part of his research, especially to Mexico. These expeditions with his students are the highlight of his career.
Legacy
Anthony has won many awards for his teaching. He appeared in the Rolling Stone magazine's list of the 10 Best University Lecturers in the US and was voted National Professor of the year. The lasting impact he has had on his students is hard to measure. He was awarded the Fryxell Medal for Interdisciplinary Research by the Society of American Archaeologists in 2013.
Other Interests
Anthony's passion is writing, and the subjects he has covered stretch far beyond astronomy history. Subjects include teaching, ancient cities in America, public holidays and the occult!