Mary Jackson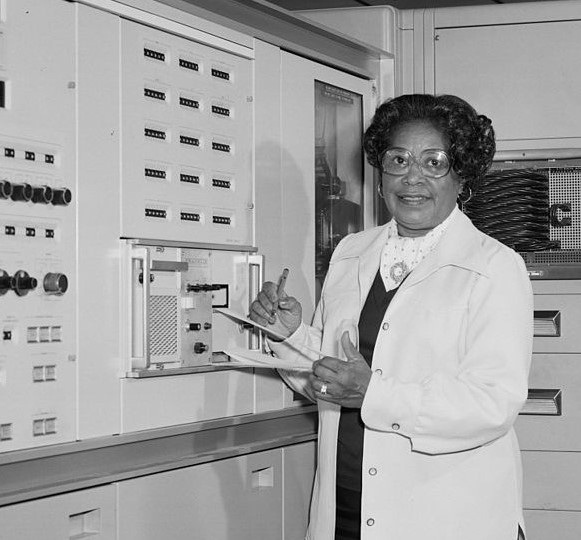 Occupation: Mathematician & Engineer
Year born: 1921
Research Areas: Aerospace Engineering, Aerodynamics
"We have to do something like this to get them interested in science. Sometimes they are not aware of the number of Black scientists, and don't even know of the career opportunities until it is too late."
Source: Mary Jackson: A Life of Service and a Love of Science, Feb 2019
Early Life
Mary grew up in Virginia, USA. She has a degree in maths and physical science from the Hampton Institute, a historically black university. Mary had several jobs after university, including teacher, secretary, bookkeeper and receptionist. She also took some time off to have a family.  
Career Highlights
In 1958 Mary became NASA's first Black female engineer. She had started working at the National Advisory Committee for Aeronautics (NACA - it later became part of NASA) in 1951. Her first job was as a "computer". The "computers" provided vital calculations and data for the US Space programme, they were mainly Black female mathematicians like Mary. Mary's workplace was segregated, with separate bathrooms and dining facilities for Black employees.
In 1953, Mary started a new job within NACA, conducting hands-on experiments in a high-speed wind tunnel. Her boss suggested that she train to be an engineer. Mary had to get special permission to go to classes with white students but completed the courses in 1958 and worked as an aerospace engineer for 20 years. She worked to understand airflow, thrust and drag forces by analysing data from wind-tunnels and real aircraft flights. Her work helped to improve United States planes. By 1979 Mary had achieved the most senior title in the department. She left engineering to manage the women's programme at NASA and improve life for women across the company. Mary retired in 1985.
Legacy
Mary and other Black female "computers" were the inspiration for the book 'Hidden Figures', which was made into a film in 2016. In June 2020 NASA renamed their headquarters in Washington D.C. the Mary W. Jackson NASA Headquarters.
Other Interests
Mary enjoyed working with children and young people. She was a Girl Scout leader for over 30 years and helped a community science club build their own wind tunnel.