Tim Peake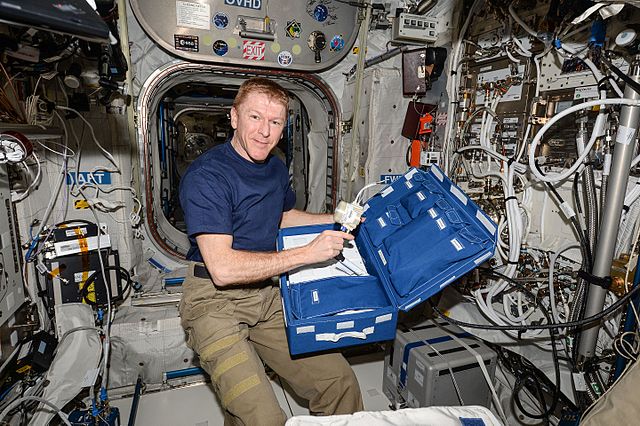 Occupation: Astronaut
Year born: 1972
Research Areas: Flight Dynamics, Aviation
"Life up here is absolutely spectacular ... amazing view of Earth ... way beyond my expectation."
Source: BBC
Early Life
Tim was born and grew up in Chichester in the UK. His mum was a midwife and his dad a journalist. He went to air shows as a child which sparked his interest in flying. He left school at 18 to study at a military academy and join the British Army. Tim began flight training and became a helicopter pilot, going on to teach others to fly. During his time in the army he studied for a degree in Flight Dynamics from the University of Portsmouth.
Career Highlights
In 2009 Tim was selected as one of six new ESA (European Space Agency) astronauts. Over 8000 people applied! During his astronaut training he learned many skills, including Russian, dentistry and first aid. In 2015 Tim became the first British ESA astronaut to go to space. He launched on a Soyuz rocket to the International Space Station (ISS). He spent a total of six months in space. During this time, he was involved in over 250 science experiments, including controlling a robot rover on Earth. He also carried out a spacewalk, going outside of the ISS in his spacesuit, to fix the station's power supply.
Legacy
As an astronaut, Tim has focussed on science education. He wants to inspire children to become scientists, engineers and astronauts! He has written several books and donates most of the book earnings to The Prince's Trust charity, who support young people in the UK.
In 2021, the Institution of Engineering and Technology gave Tim an award. This was for his outstanding work in space exploration and the engineering and technology industry.
Other Interests
Tim enjoys skiing, scuba diving, climbing and running. During his stay on the ISS he ran the London Marathon on a treadmill. He is also interested in quantum physics!