Hazza Al Mansouri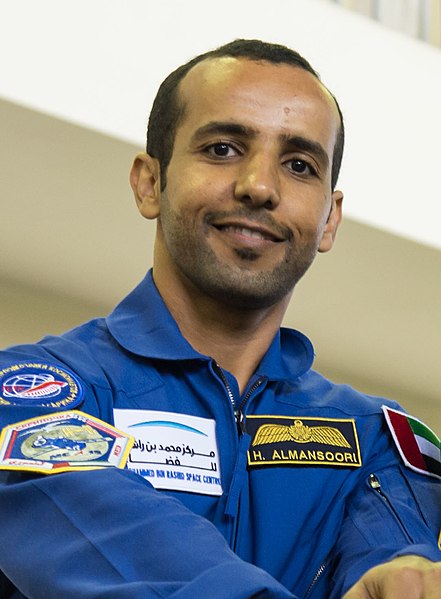 Occupation: Astronaut
Year born: 1983
Research Areas: Aviation
"Working in space allows you to see people, from different backgrounds, working towards one common goal"
Source: The National, Nov 2019
Early Life
Hazza was born in Abu Dhabi, in the United Arab Emirates (UAE). He spent much of his childhood near the Liwa Desert where he would stargaze and dream about being a pilot. He graduated from Khalifa bin Zayed Air College in 2004 with a degree in aviation. He went on to join the UAE Armed Forces and became a military pilot. In 2018, he was one of two people selected to become the UAE's first astronauts. Over 4000 people applied.
Career Highlights
Hazza began his astronaut training in Russia at the Yuri Gagarin Cosmonaut Training Centre, this included learning Russian. In 2019, he was selected on the Soyuz MS-15 mission to the International Space Station (ISS). He launched in September 2019 and spent almost 8 days in space before returning to Earth. Whilst on the ISS he carried out 15 experiments which had been designed by school children from the UAE. He also carried out Earth observations and filmed the first tour of the ISS in Arabic.
Legacy
Hazza became the first Middle Eastern person to be studied following time in microgravity. He has already had commemorative coins and stamps created in his honour.
Other Interests
In his spare time, Hazza likes to read.