Valeri Polyakov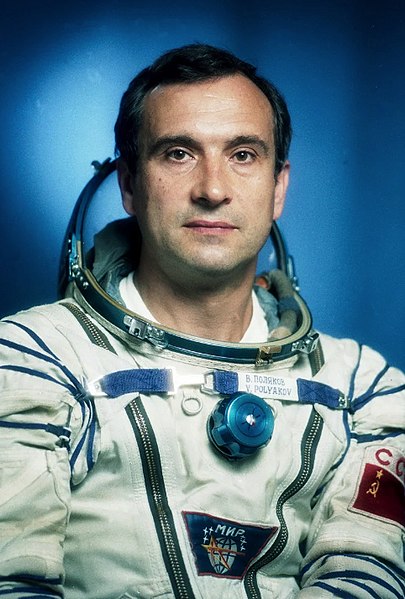 Occupation: Cosmonaut
Year born: 1942
Research Areas: Medicine, Spaceflight
"We can fly to Mars."
Source: Rocket STEM, Feb 2015
Early Life
Valeri was born in Tula, Russia (then the USSR). Valeri's father died when he was very young. He was initially called Valeri Korshunov, but changed his last name when he was adopted by his step-father. After school, he went to a medical institute in Moscow. He graduated with a degree in medicine in 1965. Valeri was inspired by the first Russian doctor to travel into space, Boris Yegorov. He dedicated himself to astronautics medicine – looking at the effects of flight and space travel on the human body. Valeri was selected as a cosmonaut in 1972.
Career Highlights
It took Valeri 16 years after becoming a cosmonaut to get his first flight to space. He travelled to the Mir space station twice as a cosmonaut. He volunteered for missions that tested how the human body could cope with micro-gravity for long periods. Valeri retired as a cosmonaut shortly after his second expedition.
Valeri was driven by the thought of getting humans to Mars on long-duration missions. He worked for the Ministry of Public Health Moscow where he oversees medical aspects of long-duration space missions. He was also part of the team who selected new cosmonauts.
Legacy
Valeri's second trip to Mir is the record for the longest single stay in space. He spent 14 months on board from 1994 to 1995. This mission helped to prove that many of the negative effects of micro-gravity could be overcome when in space, for example by a rigorous exercise routine.
He was given many awards - not only from Russia, but Kazakhstan, France, Spain, and Afghanistan.