Wanda Díaz-Merced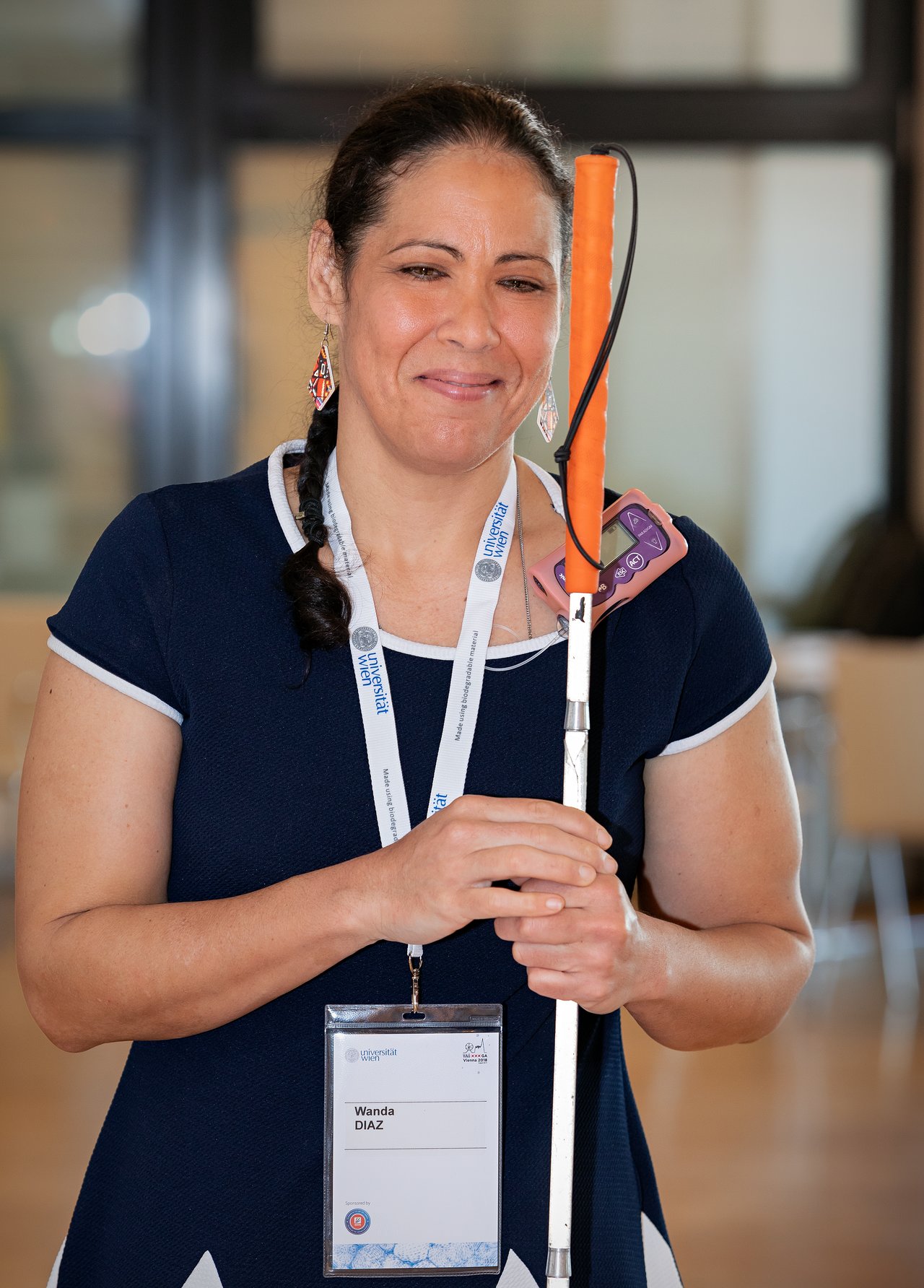 Occupation: Astronomer
Research Areas: Sonification, Black Holes
"I have to study, study, study. I am very determined. If I can do it [science], anyone can."
Ted Talk: How a blind astronomer found a way to hear the stars.
Early Life
Wanda was born in Gurabo, Puerto Rico. She used to play games, pretending to fly a spacecraft to another galaxy. Wanda won a prize at a school science fair. This experience made her feel like she could pursue a career in science.
Wanda started to lose her sight when she was a teenager. She lost her sight completely while studying for a degree in physics at the University of Puerto Rico. Wanda decided to keep studying at university, although it was difficult. She repeated classes until she got her degree. It took her six years.
One day a friend played her an audio recording created from data from a solar flare. This inspired Wanda to study astronomy. She did an internship at NASA's Goddard Spaceflight Centre in Maryland, USA. Wanda completed a PhD in computer science from the University of Glasgow in 2013.
Career Highlights
Wanda's research has focused on new ways to study radiation from stars and objects in space without using vision. Her work uses sonfication. Sonification converts visual data, such as the brightness or frequency of radiation, into audible data, such as pitch, volume and rhythm.
Wanda demonstrated that visual data hides some information that audible data doesn't. She showed that astronomers are better able to detect black holes if they use a combination of audio and visual data. Audible data may also help astronomers to avoid biases that come with only using visual data.
Wanda currently works at the European Gravitational Observatory in Italy. She has previously worked as a researcher in Japan, South Africa and the USA. 
Legacy
In 2011, Wanda won one of Google's first annual European Scholarships for Students with Disabilities.
Other Interests
Wanda collaborated on a music album based on her audio representations. The album includes pieces of music made from data collected by NASA's Chandra X-Ray Observatory. She also enjoys visiting schools to spread her love of astronomy.