The Sun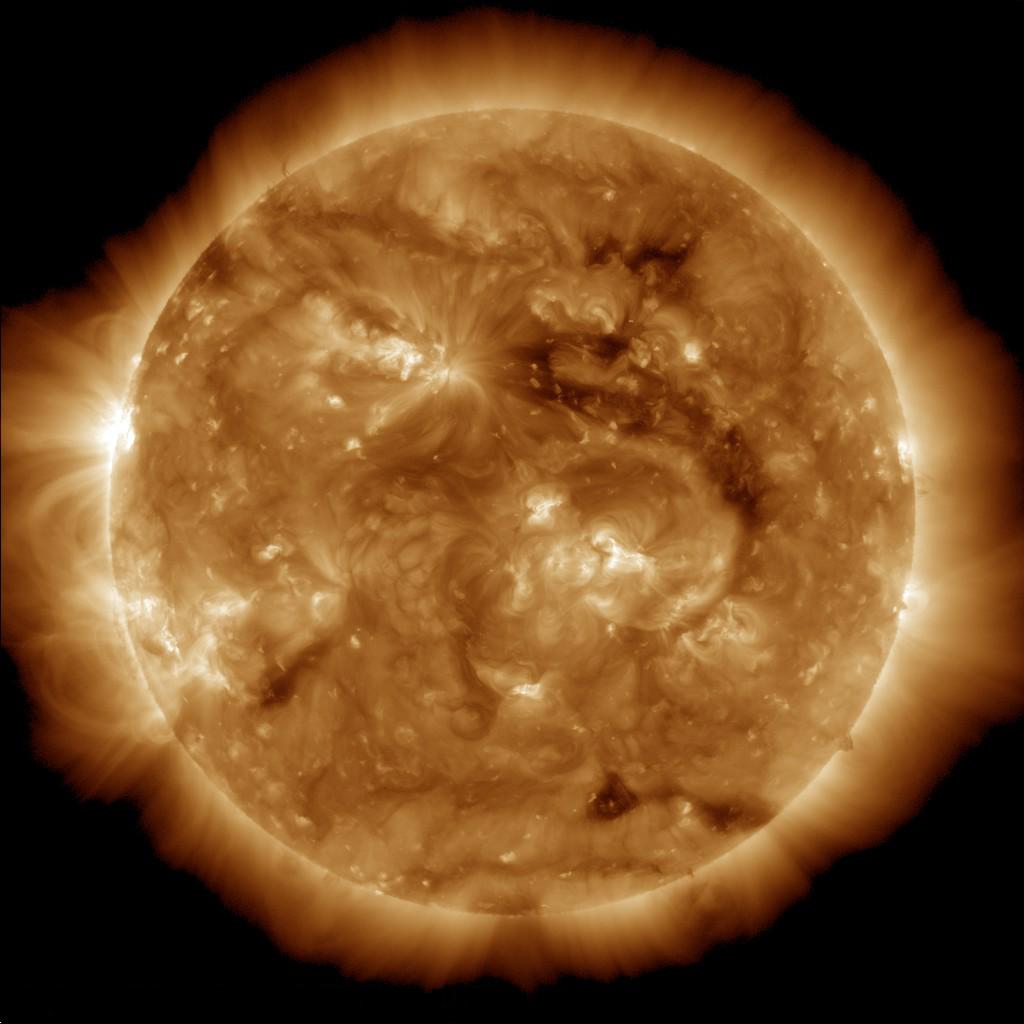 The Sun is average star, but without its energy we would not exist.
The Sun was born in a giant cloud of gas and dust, which collapsed under the force of its own gravity. As this material fell inwards it created a lot of heat and pressure. When the temperature in the middle, the Sun's core, reached about 1 million degrees it ignited causing it to begin nuclear fusion. When this happened, the Sun began producing its own light, heat, and energy. It takes about 50 million years for the Sun's energy to make its way from the core to the surface, and then another 8 minutes for the light to reach us here on Earth.
To learn more about the Sun explore this page.